placeless films llc. ("Aflam bila Makan" in Arabic) was founded in 2013 in Beirut, Lebanon and led by women filmmakers Niam Itani and Lara Abou Saifan. The company produces select films by aspiring and seasoned filmmakers and provides advisory support on a whole spectrum of areas of film production. Our expertise is in script consulting and story development, a highly specialized and niche service in the Middle East.
placeless films is committed to producing and supporting short & feature films that bring social and/or human issues to the fore. We will develop and produce projects that have the potential to create, nurture and grow positive change in the world.
Current and future credits under the banner of placeless films include Niam Itani's feature documentary film, "Twice Upon a Time", winner of the Best Documentary Award after its World Premiere in Beirut (Lebanese Film Festival, June 2016). The company will also be producing Itani's feature fiction, "Shadow of a Man", which received a development grant from the Doha Film Institute and a production grant from the Arab Fund for Arts and Culture. placeless films is producing and co-producing multiple award winning scripts in 2016 and 2017 by budding Lebanese and International filmmakers.
Niam Itani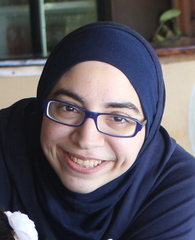 Niam Itani is an award winning Lebanese screenwriter & filmmaker. After five years as a programs producer at Al Jazeera Channel (Doha, Qatar), Niam wrote and directed her live action short, "Super.Full.".
"Super.Full." screened at several festivals around the world including the Venice Film Festival in Italy. In June 2016, Itani's first feature documentary, "Twice Upon a Time", premiered at the Lebanese Film Festival in Beirut where it won "Best Documentary Award". The film played later in June at the Edinburgh International Film Festival and is currently on the festival circuit.
Itani holds an MFA in Screenwriting from Hollins University, Virginia and has taught Scriptwriting at the Lebanese American University in Beirut for two years (2011-2013). Her current works in progress include "Shadow of a Man (feature fiction) & "A Tear and a Smile" (feature documentary), among others.
Lara Abou Saifan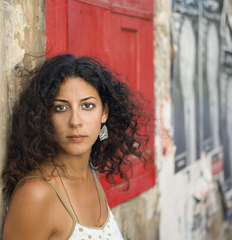 Lara Abou Saifan is a veteran Palestinian/Lebanese producer and production manager based in Beirut. Lara has more than fifteen years of experience working on documentary and TV productions that were broadcast on high profile channels like the BBC, Sundance Channel, Al Jazeera, ARTE, MBC, and others.
Since her decision to take on independent producing, Lara has been selected to participate in prestigious programs like the Rotterdam Producers Lab at the Rotterdam Film Festival and the European Producers Network at the Cannes Film Festival, among others.